VirtAll has offered Linux system administration to its clients for over ten years, setting the standard for the industry. We understand the value of reliability and speed when it comes to Linux based servers, whether they are used to host complex data-intensive websites or serve as the internal hub for your office or warehouse. For this reason, we use our unique skills to offer decentralized Linux system administration to a wide variety of clients, from small businesses to large organizations who rely on our ability to prevent the overextension and failure of their data systems. This results in significant savings, as we help them avoid downtime which could potentially result in devastating hourly losses.
Additional qualifications
Contributions to the Linux Upstream Kernel

Contributions to the Linux SCSI Target Framework

This open source

framework

has helped countless companies achieve more efficient and reliable server storage. This required us to engage in partnerships with technicians from major technology companies such as IBM, Novell, Cisco, and RedHat.
Significant Clients

Render Rocket
– the digital effects renderer for
Spider Man III
.
We worked with RenderRocket to set up a flexible storage cluster and FTP server that is scalable to 100,000 users on multiple servers.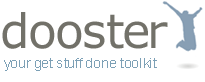 We worked with Dooster to set up a highly available multi-server setup. This is a dynamic system which is nearly impervious to downtime because its work load is shared over several servers. If one or more servers crash, the others handle the load without anyone noticing on the user side. The system can then be repaired and put back into full operation without even a minute of downtime. This system also has virtually unlimited scalability, so that when Dooster.net decides to expand in the future, they won't have to change their infrastructure; all they will need to do is simply add another server and it will be automatically integrated into the system.

EngageSciences – Innovative social media marketing company.
EngageSciences is unique as a social media marketing company because they don't just help their clients build larger fanbases like other companies; they also consolidate user generated recommendations in order to produce more convincing marketing materials that can be deployed in other environments. As a company providing this level of innovation, they needed a way to test each of their new ideas before sending it out into the real world. VirtAll made this possible by building a system of virtual machines where they can test as many new systems as they need in the most highly available virtual environment possible.
We also have worked and continue to work with several other clients along a large spectrum of size and industry who have declined specific designation.